White water trips in gauteng
This takes place on the Crocodile river, just outside Johannnesburg (only 45 mins from Jhb), based at the Lion & Safari Park near Hartbeespoort Dam, on the Pelindaba Road (R512). The Crocodile River has mainly grade 1 and grade 2 rapids, but also boasts a couple of Grade 3 rapids, if there's been sufficient rain. The section is regarded as the best raftable section of the Crocodile river.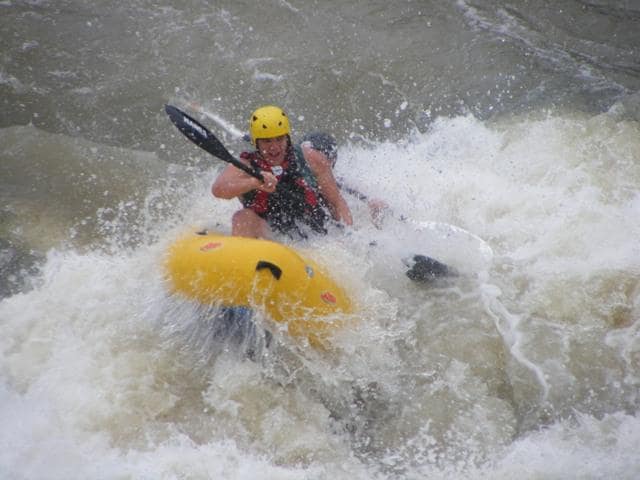 White water rafting in KZN
These trips generally happen on the Umkomaas river between Richmond and Ixopo. Due to the travel distance, we like to raft at least 1 full day. It will normally consist of 2 or 3 days rafting, and sleeping over in 2 or 3 lodges/backpackers along the river. This stretch of the river boasts some of the best rapids in SA, where you will be doing grade 1, 2 and grade3 rapids (even grade 4 with the right water levels). The distance varies from 12 to 18kms, per day taking between 2 and 4 hours.
Rafting on the orange river
Rafting on the Orange River happens during special times during the year. These are normally 4-6 day trips, with sleepover in tents next to the river. Please contact us to find out when our next trip is.